AWM Wine Dinner Tuesday May 17 – 7pm: Schug Carneros Estate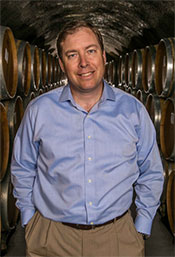 Founded in 1980, Schug Carneros Estate Winery is the showcase and life-long dream of one of California's most celebrated winemakers, Walter Schug. Drawing on his experience in the production of fine wines in Germany and as founding Winemaker for Joseph Phelps in California, Walter along with his wife Gertrud built the winery to focus on quality. Axel Schug will be joining us to share the wonderful history and wine of this property. Once again, our buddy Chef Joe Scully will be on hand to work his brand of culinary magic. We've had an initial menu meeting and the pairings sound super tasty!
All inclusive: Dinner, Wine and Pairings,
Tax and Gratuity $79.99 Per Person
Call to reserve your spot.